Testimonials
"She's a different dog since we spoke!" L. R.


"Jeannie is absolutely amazing!! She has communicated with both of my cats and her accuracy is astonishing!!! She has assisted me with their injuries and behavioral issues in such a loving, caring, and compassionate manner, and my cats responded positively almost immediately after our session. It is apparent that Jeannie genuinely loves helping animals and their human companions and I would highly recommend her to anyone who has questions regarding their animals. I am eternally grateful for all she has done for me and my cats." L. D.


"Thank you.  My horse has been so right on in his showing and workouts and he seems to be calmer and more focused. Our bond is stronger than ever. Thank you for your time and bringing us closer together." K. T.


"Since our consultation, I think my dog feels much more seen and loved now." B. R.


"I went to the barn after Jeannie communicated with my horse.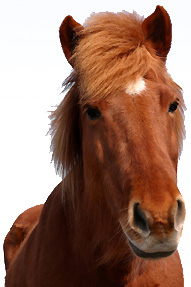 He and I looked at each other and a deeper bond was formed in that instant. He knew I understood him, and I knew he understood me. He told Jeannie that he would like me to just tell him what I want him to do first, before I go riding. I have been doing that and it has made all the difference in the world. We have our "conversations" while I'm tacking him up, and I swear he listens to every word I say. Then when we are in the ring, he responds appropriately. He was just confused before. He was having a hard time reading my cues. But if I spell it out to him before, he's so much happier. I know it sounds crazy, but it works. And after seeing my horse change, people at my barn are becoming believers too." L. S.


"My cats have been much more loving towards each other and I have not seen them fight or wrestle one time!" K. C.


"When my beloved cat, Maxine, went into a sudden decline and the vet told me there was no hope of recovery, I became very troubled by what I did not know. Was she in pain? Would I know when she was ready to check out? Jeannie "tuned in," visualized how Maxine was doing, and provided information I never would have received any other way. Not only did the communication put me at ease, it actually helped me to let go. It was an enormously comforting and supportive experience."  T. W.


"Jeannie is an extremely intuitive, connected animal communicator. She has communicated with my dog several times as well as a pigeon who lives outside my window. I received great insights on all occasions. My dog is much happier because of information I received through Jeannie. And so am I! She has been a powerful force in helping improve our lives." S. S.


"The thing that impressed me most was how alert that Dundee, my bearded dragon lizard, was when you were communicating with him, and in days after. I could actually see a change in his level of presence and alertness. We've also made an effort to get him outside his cage more, as he had requested. He has done exactly the things that he told you, found his own little spots to just hang out happily in, and enjoyed just sitting around, without needing to actually run around. He seems to be much happier, and we also have a new found sense of connection too. I would certainly recommend you to anyone who really wants to help improve the quality of the relationship they have with their pet, and was most appreciative of your time!!" A. G.

"Thank you Jeannie for your wonderful work with me and my horse Triple Play. It's nice to get a horses perspective on things. You helped me in many ways better understand what my horse was going through. Your insights have proven to be very true. Thanks again." D. M.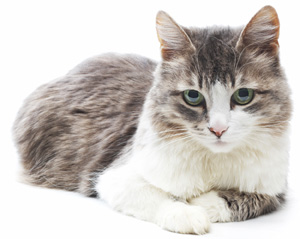 "My cat is not sick any longer and has been much calmer. I am seeing him as a soul who is here to hang out and be with." G. F.

"I called Jeannie at a rather difficult time--when I recognized the signs that my dear little cat might soon leave this plane. I wanted to be sure I was doing enough, to know if there was anything she needed. I was so grateful for the opportunity to "talk" with Kato at this time. Knowing that Kato wasn't afraid, that she wasn't suffering, that she loves me--(and that she knows I love her) gave me a LOT of peace, and Kato also seemed calmer after we "talked." Jeannie's has a clear-eyed, respectful manner. She obviously loves animals (indeed all Life) She addresses and honors each being as Soul, and she encourages people to trust the wisdom that comes through their connection with the animals in their lives. I'm so grateful for her work!" J.P. 

"I'm amazed at how well Jeannie was able to characterize my dog, Maizie. It was if she had known her all along. She described her personality and her demeanor perfectly. After our session, I felt so much more connected to Maizie. I now feel closer than ever to her and know that our bond has been strengthened even more. Thank you Jeannie for giving us this gift." A. G.

" Our relationship with Lily has changed since we spoke.  We've stopped thinking about her as an older cat, and thus have seen and sensed her vitality, curiosity, will, eagerness for connection more than ever.  We play with her more, and we don't speak to her like she doesn't understand or make jokes at her expense.  I even tell her things sometimes, and then continue the thought so she might pick it up through intention rather than speech.  I feel some greater connection as a result.  I think we just plain respect her more.  I don't worry as much if she doesn't eat for a couple of days, so she doesn't have to experience our worry like before.  So I'd say the "family dynamic" is more vital.  I really thank you for what you offered." K.B. 

"Since the communication, we are able to give them a bone and they chewed it side by side…something we were never able to do before." (2 dogs) B. C.

"Yes yes, there are changes in the kitty!! She now has and is consistently using 2 litter boxes pretty much interchangeably. This is really big!" C. S.
Return to top of page